Free Range Egg Testing at Food Forensics
Free Range Egg Testing
Discriminating between a free-range egg and a colony or barn egg is challenging. Reliance on paper traceability has limitations and where egg is sold in liquid form, any traceability on the egg linking to the paper traceability is lost. It used to be possible to look at the shell under UV light for evidence of the wire cage markings on the shell made when a caged hen laid a soft-shell egg onto wire. The introduction of enriched cages has meant this is no longer a valid technique. Food Forensics has developed an UKAS accredited test for egg consistency with free range production using a combination of stable isotope ratio analysis and trace element profiles.
Why is it important to business?
In the UK and EU free range systems are governed by EU marketing legislation. To be "Free range", hens must have continuous daytime access to runs and stocking rates are restricted. Free range eggs command a price premium over barn and colony (enriched cage) eggs. Consumers are more aware of animal welfare and egg production methods have proved highly emotive. Seasonal supply and demand challenges for eggs and egg products (such as liquid egg) provides opportunities for substitution or mislabelling. Liquid eggs make traceability validation even more challenging as the shell stamp which links to the paper traceability is lost. If you are paying a premium for free range eggs you need to be sure that is what you are getting. Targeted testing provides business brand integrity, it is critical for business brand protection and integrity enabling demonstratable compliance free range claims and validation for paper traceability. Proactive sampling combined with strategic testing optimises deterrence throughout the supply chain.
What egg products can you test?
Fresh shell eggs or whole liquid egg are the best to test as there are no other ingredients or processing aids used.
How can we support?
We can help you determine the optimum testing approach for you depending in the outcomes you are looking to achieve.
If you are looking to achieve deterrence within your supply chain the approach to testing will be different to if you are demonstrating due diligence or looking to detect a problem.
Whatever outcome you are looking to achieve we are happy to support you in establishing what to test and when. Not only that, we then provide accredited interpretation and support you with follow up investigations as required to help you achieve the outcome you are looking for.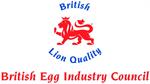 Case Study - British Egg Industry Council (BEIC)
The BEIC represent the British Egg Industry and are custodians of the British Lion Quality Mark providing assurance to customers their eggs are of the highest quality and safety. Food Forensics have been working with BEIC since 2014 to enhance the Lion Egg scheme integrity through use of stable isotope ratio analysis to verify origin and production method. On every Lion Egg audit, the auditor takes a sample of eggs directly from the farm where the eggs are secured in a tamper evident bag and transported to the egg packers' site for collation. Samples are sent to Food Forensics on a regular basis. Samples are processed and held – ensuring that Food Forensics hold a reference sample from every Lion Egg farm in the country. Retained samples are held until the site is reaudited, the retained sample is then refreshed.
A proportion of these reference samples are tested and added to the reference database to ensure the Food Forensics reference database remains curated and relevant. Samples throughout the supply chain can then be validated against this reference database. Food Forensics developed a test for validating production system too – the free ranging test was developed with reference samples and information collected by auditors regarding ranging activity seen on farms.
This test can check the environmental fingerprint (isotopic signature) of any imported eggs for consistency with the paper claims and traceability.
FAQ

Is this proof of free range?
No. The test looks for profiles associated with free ranging activity. It does not prove that the egg comes from hens compliant with all the free range standards. It does help identify eggs from hens that are not free ranging.
Can you test boiled eggs?
Yes, providing they have not been soaked in brine or other additives.
Does the testing work in cakes or mayonnaise?
No, the testing needs to be undertaken before the egg is mixed with other ingredients.
Can you test dried egg powders?
Yes, we can test dried whole egg powder for consistency with free range production.
Is this testing helpful?
Yes! It highlights which suppliers to undertake traceability on, focuses audit effort and provides a deterrent throughout the supply chain. Fraud (substitution/dilution) can happen at any point in the supply chain; farm, processor, further processor all the way through to retail. This enables you to validate claims and to provide reassurance to your customers they are getting what they pay for.