Smarter Risk Management
Cloud-based risk management at your fingertips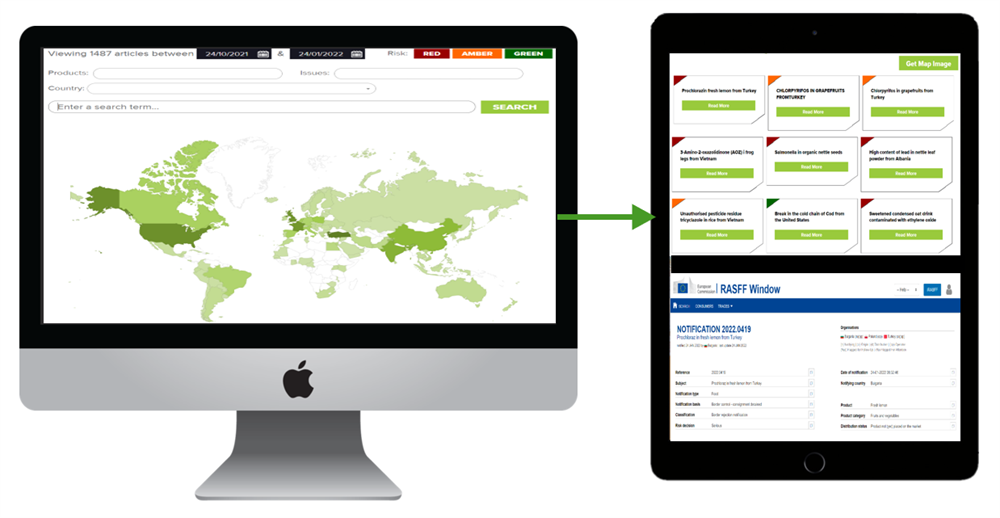 Moderated on input, considered on output.
Knowledge Base is a one-stop shop for all food technicians and
buyers with live, daily content. Brought to you by Food Forensics,
trusted food sector risk specialists
This is an online database of food safety and integrity insights from around the world. The articles are RAG rated, which makes using the platform easy to navigate & all of the articles are meta tagged. Covering Food Safety & Integrity insights from around the world including micro, contaminants, allergens, pesticides & authenticity. You can Keyword search by product, country, category, and commodity, which helps you to tailor your search and categories include microbiology, contaminants, allergens, pesticides, authenticity and supply such as price changes and weather. Knowledge Base helps to compile risk assessments / VACCP / TACCP / and target testing regimes. Daily e-mail alerts are sent from the system at 7 am so you can pick these up without having to login to the platform.
Subscriptions start at £600 + VAT per user (see details below)