The monthly RISK newsletter is an essential tool in your horizon scanning requirements for GFSI compliance, VACCP and TACCP, customer Risk Assessments, and forms part of our fast growing Membership Scheme.
Our readers consider it 'critical' to their due diligence requirements!
The newsletter forms part of the fast growing Membership Scheme so if you would like to receive a monthly copy, you will need to join.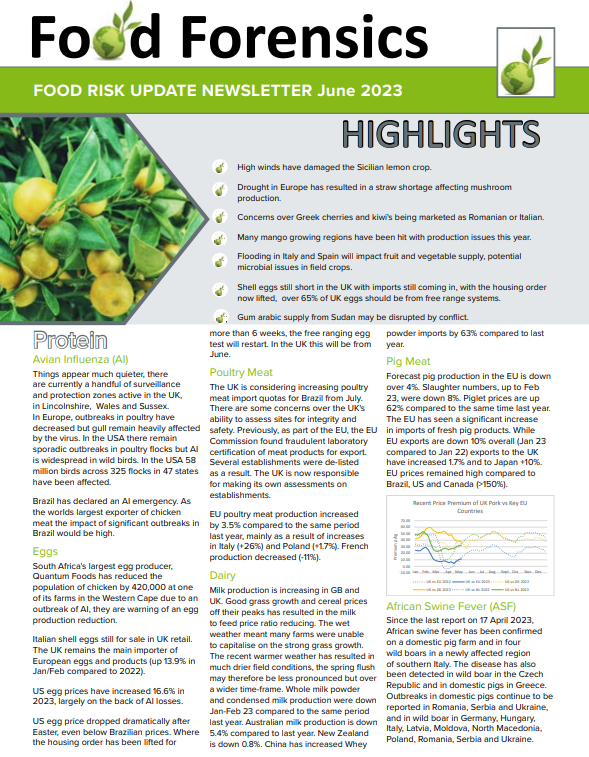 There are three levels of membership, starting from just £200+VAT/user or £220+VAT/user for subscribers outside of the United Kingdom. We can talk you through the options to give you the best value for your business so give us a call 01603 274456 or email us info@foodforensics.co.uk for more information.