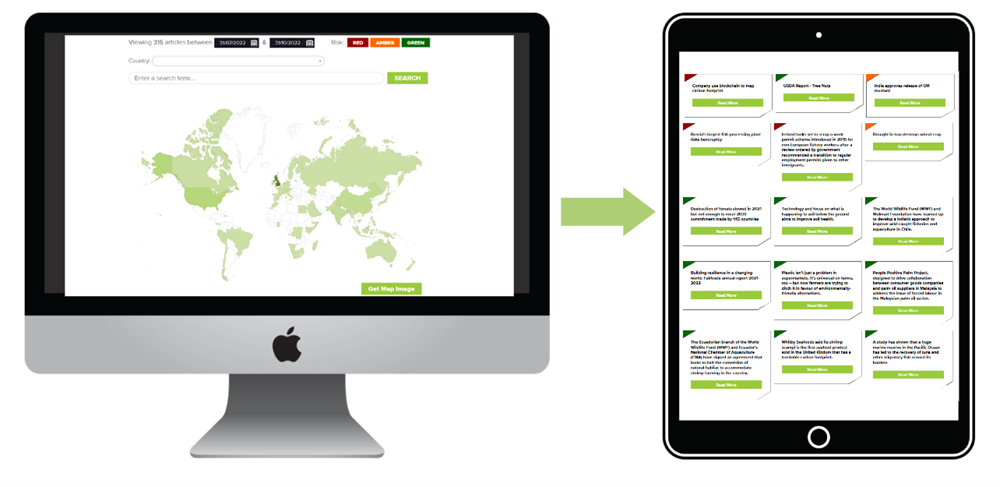 This is an online intel platform we capture ESG information from around the world. This includes articles, legislation, and guidance covering a diverse range of ESG topics.
Environment: Biodiversity, carbon footprint, climate, conservation, decarbonisation, deforestation, energy efficiency, greenhouse gas emissions, greenwashing, packaging, recycling, renewable fuels, soil health, sustainability, waste & pollution, water management.
Social: Child labour, conflict, equity and inclusion, food security, forced labour, greenwashing, health & nutrition, human rights, human trafficking, labour availability, labour rights, modern slavery and working conditions.

Governance: Corruption, ethical standards, transparency & traceability.
Daily e-mail alerts are sent from the system at 7 am so you can pick these up without having to login to the platform.
A license to the platform costs £600+VAT per user, which includes email alerts
To have a short 10-minute demo of the platform, please email barry.hilton@foodforensics.co.uk